Barer og nattklubber i Los Angeles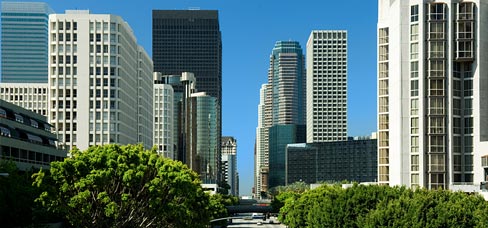 Et godt tips for å få oversikt over Los Angeles' gigantiske fornøyelsestilbud er å skaffe deg et eksemplar av gratisavisen Los Angeles New Times. Du får tak i avisen på nesten alle gatehjørner eller barer, og den gir deg all den informasjonen du trenger om restauranter, film, teater, musikk og natteliv.
Martini Lounge
5657 Melrose Ave. Her opptrer Los Angeles' aller nyeste talenter innenfor rock´n roll.
House of Blues
8430 W Sunset Blvd, West Hollywood,
www.hob.com/venues/clubvenues/sunsetstrip
. Dette stedet er en turistfelle, men er verdt et besøk likevel. Bra livemusikk, ikke bare blues, men også rap og metal. Fantastisk lyd og en utrolig morsom bygning.
Jewel's Catch One
4067 W Pico Blvd.,
www.jewelscatchone.com
.Her har DJ-ene spilt house lenge før vi visste hva det var. Et blandet publikum.
Viper Room
8852 W Sunset Blvd., ved Larrabee Street, West Hollywood,
www.viperroom.com
. Los Angeles' kanskje mest kjente og trendy klubb, en gang i tiden var den eid av Johnny Depp. Klubbens kjendisstatus skyldes et tragisk dødsfall: Det var her River Phoenix døde av en overdose.
Whiskey A Go Go
8901 Sunset Blvd,
www.whiskyagogo.com
. På denne klassiske rockeklubben har blant andre The Doors og Janis Joplin funnet sitt publikum.