Barer og nattklubber i London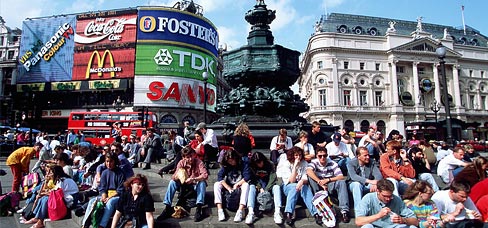 Atlantic Bar & Grill
Treinteriør, lysekroner og leopardskinnsmøbler – hva mer kan man kan man be om når man drikker cocktails? Glasshouse Street 20, undergrunn: Piccadilly.

Fabric
77a Charterhouse Street, www.fabriclondon.com. Hipp klubb med tre dansegulv og tre barer pluss én for juicedrikkere. Sval takterrasse.

Home
Leicester Square 1. Gigantisk nattklubb. Dansegulv i fire etasjer og plass til 2750 gjester. Crêperie. Restaurant høyt oppe med fantastisk utsikt.

The Rhytm Factory
Whitechapel Road 16-18, www.rhythmfactory.co.uk. Intim klubb med alternativ karakter.
Hammersmith & Fulham Irish Centre
Blacks Road, www.irishculturalcentre.co.uk. Londons beste pubscene, med små og mellomstore irske band. Alle danser! Se hjemmesiden for åpningstider.

Brixton Academy
Stockwell Road 211, www.brixtonacademy.co.uk. Anses av mange for å være Londons beste sted for liverock. Rommer 4000 personer.